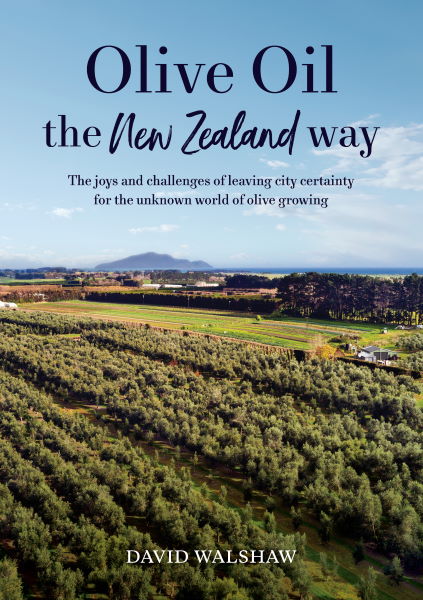 Olive Oil the New Zealand way
You must be nuts, they all said…
When, after a successful career in banking and finance, David Walshaw decided it was time for a change, he settled on growing olives for oil as his new direction. Neither he nor his wife Helen had any previous experience, but by doing the research, by seeking the advice of other growers, by putting in the work, by trial and not a few errors, they made a go of it.
Join David and Helen on their journey, from the decision to take the plunge, through the establishment phase of their grove at Te Horo on the Kapiti Coast of the North Island, up the steep part of the learning curve to where they are now, living the dream: producing award-winning olive oil on a commercial scale.
Told with candour and humour, Olive Oil the New Zealand Way is part inspirational memoir, part case study in how to make a go of lifestyle farming — and a must-read for anyone nuts enough to give growing olives in the New Zealand situation a go.